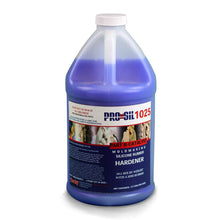 Part B Only
Two component silicone
Fantastic flowability
Cures at room temperature
High tear and tensile strength
Long working time
Medium hardness
Easy de-mold
Ships within one business day
Prosil 1025 mold making rubber is a two-component material, consisting of Part A base silicone and Part B curing agent. Cures at room temperature by a condensation reaction. These materials can be cast into the cured silicone mold: plaster, polyurethane, PU, GRC, cement, resin, polyester, wax etc.
Prosil 1025 has great flowability, a lengthy working time, medium hardness, high tear and tensile strength. Easy de-mold from complex replica parts. Acid and alkali-resistant and has low linear shrinkage.
Suited for reproduction of cement molding, concrete stones, plaster molding, artificial stones, decoration molding, figures, art objects, gypsum products, resin products, etc.