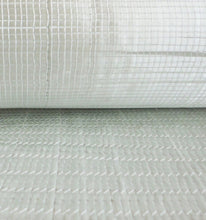 high strength, builds quickly
12 oz per square yard
decks, stringers
boat repair, reinforcing, tabbing
50″ width
211 linear yards
Discounts on bulk orders
Knitted fabric is bundled and stitched together. It provides great directional strength and wets out fast. It builds up thickness quickly which saves time in multi-layer layups. There is no crimping since the fabric is stitched instead of woven. +/-45 configuration has equal strength in both directions. This item is shipped on a freight truck. Shipping cost included in the price. Call for bulk order pricing.